"That's the key idea of any complex system," Sayama said. "It's very hard to predict."
But what's not difficult to envision, especially for the younger generation, is the concept that groups react differently than individuals when part of a network, he said.
Think of today's college students, Sayama said. They get up, check Facebook, send e-mails. Their lives are all about connection.
"They are already aware that everything is networked," he said. "They already understand they are part of something bigger."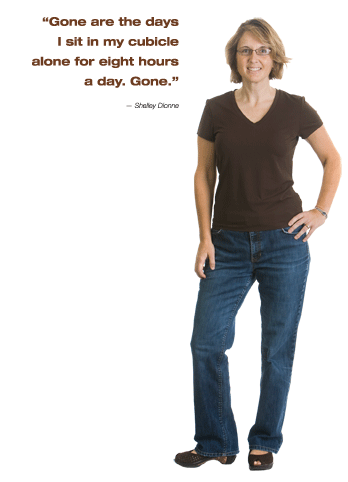 From 'fringe' to center stage
David Schaffer, a member of CoCo and a visiting research professor in the Department of Bioengineering who also works as a research fellow at Philips Research, connected with Sayama through their shared belief that the concepts from modern complexity theory have something to offer societal problems. It's an idea that didn't seem to get much traction in the wider world until recently, he said.
So it must be satisfying for scientists such as Schaffer, whose dissertation was on genetic algorithms — something once considered on the "lunatic fringe," he said — to see their ideas get so much respect. Today evolutionary computation is seeping into every aspect of engineering and more applications are on the horizon, he said.
"I'm kind of the utopian thinker," Schaffer said. "I think we can do better than we are doing."
CoCo's research focus is both "new and old," said Yaneer Bar-Yam, professor and president of the New England Complex Systems Institute, a Cambridge-based nonprofit research and education institute. Sayama did his post-doctoral work there and they still collaborate.
It's as old as the groundbreaking economic theory of Adam Smith's "invisible hand," put forth in the 1700s, and evolution itself, which of course didn't happen by one piece, Bar- Yam said.
What's new are the computer sciencebased tools available for understanding and analyzing these ideas.
"And Hiroki is one of the pioneers in the field," Bar-Yam said.
A recent National Science Foundation grant of more than $550,000 confirms that view and provides CoCo at Binghamton with the resources the group will need to explore and expand its evolutionary perspective on collective decision making.
David Sloan Wilson, a distinguished professor of biology and anthropology at Binghamton, a member of CoCo and the director of the interdisciplinary Evolutionary Studies (EvoS) program at Binghamton, said it is CoCo's "combination of evolutionary theory and complexity theory that is so special."
So, too, is its emphasis on using its research to solve real-world problems.
Wilson is part of the Binghamton Neighborhood Project, a collaboration among Binghamton faculty and community partners that uses CoCo to help make neighborhoods stronger.
Think of SimCity, Wilson said, referring to the popular computer game that challenges users to create a city. You create infrastructure, both physical and social, and see the consequences unfold, some unforeseen.
It's much the same in the real world.
"Patterns develop within cities based on people making personal decisions — leaving neighborhoods if they can, or staying if they can't," Wilson said. "We are all interacting with each other."
The Neighborhood Project has been able to map seemingly intangible — but utterly familiar — neighborhood characteristics. One part of its research found a correlation between high marks for caring neighbors and the level of holiday decorations in a neighborhood.
The juxtaposition of high science and holiday displays is nothing new. "Binghamton has always valued integration," Wilson said, mentioning the University's Languages Across the Curriculum program. "I think it's one of the great things about the University. In order to have integration, you have to have a common language — one is the common language of evolutionary theories and complexity."
And that relatively new addition of evolutionary theory to the study of complexity science means a great deal more landscape for great thinkers to explore together.

— Kathleen Ryan O'Connor
page 1 | page 2