Jones said she considers Muscari a role model for other nurse practitioners. "Educating is one of the most vital roles that nurses play," Jones said. "Being able to talk to the public in a way that people can understand is a special talent."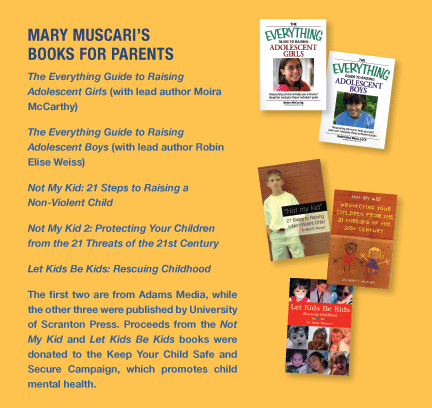 Part of Muscari's motivation when it comes to working on youth violence is the opportunity to break what can become a cycle of behavior.
"When you have a child who's a victim and a child who's a perpetrator, you really have two victims," she said. "You have two lives that are damaged. We really should not have all these violent kids. Kids act up, of course, but the extremes that we see are a failure of society."
Muscari begins each book project with a literature review, examining pediatric journals and other expert sources. She takes what she finds as well as what she sees in her own practice and in workshops with parents, and endeavors to come up with a book that parents can — and will — read.
"My mantra is that kids are not just small adults," said Muscari, whose core philosophy could be summed up as old-fashioned parenting for today's times.
"Some of the things you want to do with kids are timeless," she said. "They need values. We know that kids want values — and that if they don't get them at home they'll look elsewhere for them. Usually when they look on their own they don't find very good ones. We know that kids want and need attention and they'll do anything to get it. Negative behavior gets attention faster than positive behavior. It's easier to be bad than it is to be good. So some of these things don't change with time.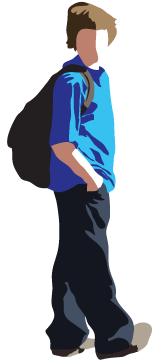 "What I try to do is to say, 'Now how can we do that today?' We do need to spend more time with kids; it's not just quality. They want quantity, too. What I try to do is work with parents to find time and to say, 'Here are some options.'"
That might mean turning breakfast into the family meal if everyone's too busy to sit down to dinner together, for instance.
Muscari acknowledges that parents today face certain new challenges.
The increased sexualization of childhood is one, she said, recounting the story of a mother who struggled to find a bathing suit appropriate for her young daughter. Another is the way technology has changed adolescents' dating relationships, allowing teens to be in touch through text messages and e-mail essentially all day and all night.
"Forty years ago, Mom could stop you from answering the phone," Muscari said. "It was on the wall. I know my mom did. We didn't have the Internet. Technology has changed the way kids relate, and it has taken away some of their social skills. Back then, we had to talk to people face to face if we wanted to talk. It's not to say technology is a bad thing, but it can be abused."
She also worries about how children and adults alike have become desensitized to violence through videogames, movies or other media. Muscari said she often asks people whether they thought for just a second that they were watching a movie when they saw coverage of the terrorist attacks on Sept. 11, 2001. The vast majority tell her they did, she said.
Other parenting concerns have changed relatively little over time, Muscari said. She has adopted a fight against materialism as an ongoing cause, for example. She encourages parents to ask their children in January what they received for Christmas. "You'll see they already can't remember many of the gifts," she said, suggesting that parents think about whether an item will still be a prized possession years later before putting it into the shopping cart.
Muscari has many qualifications for this work, including a master's degree in pediatrics, a doctorate in nursing as well as post-master's certificates in psychiatric nursing and forensic nursing. But she is not a parent.
"I think it helps that I don't have kids," she said. "I can be objective about kids I've worked with as opposed to thinking about what my own kids are like. Some people say, 'How can you write about kids when you don't have kids?' I think it's an advantage because I'm never comparing to what I have. I've also had the advantage of work experience with perfectly healthy kids — and a lot of them — as well as kids with psychological problems who haven't done anything illegal and kids who have broken the law. I'm fortunate to have a background that runs the gamut, from one extreme to the other."
Muscari said she wrote her first book hoping to help at least one child. She hopes now she has had an effect on many more.
"It's very rewarding," she said. "There are results. And there's no better reward than knowing you helped a kid."

— Rachel Coker
HOW SAFE ARE OUR CHILDREN?
According to the National Center for Education Statistics, there is some evidence that student safety has improved in recent years. The victimization rate of students ages 12-18 at school declined between 1992 and 2005.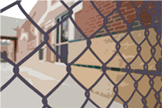 However, the center reports, violence, theft, drugs and weapons continue to pose problems in schools. During the 2005-06 school year, the most recent for which statistics are available, 86 percent of public schools reported that at least one violent crime, theft or other crime occurred at their school. In 2005, 8 percent of students in grades 9-12 reported being threatened or injured with a weapon in the previous 12 months, and 25 percent reported that drugs were made available to them on school property. In the same year, 28 percent of students ages 12- 18 reported having been bullied at school during the previous six months.
Among children ages 5-18, there were 17 schoolassociated violent deaths during the 2005-06 school year, including 14 homicides and three suicides. In 2005, among students ages 12-18, there were about 1.5 million victims of nonfatal crimes at school, including 868,100 thefts and 628,200 violent incidents such as assaults.
<< Back
page 1 | page 2